Hello! Marissa here. Diversily Founder & CEO.
On the 12th December 2019 I was featured in the DisruptSW blog talking about why diversity matters. As much as I wish this was just an accepted norm that was well understood, it isn't. So for the record here is what I had to say. Please share this content to help us gather more allies who understand why diversity and inclusion is just so important.
The original blog post is here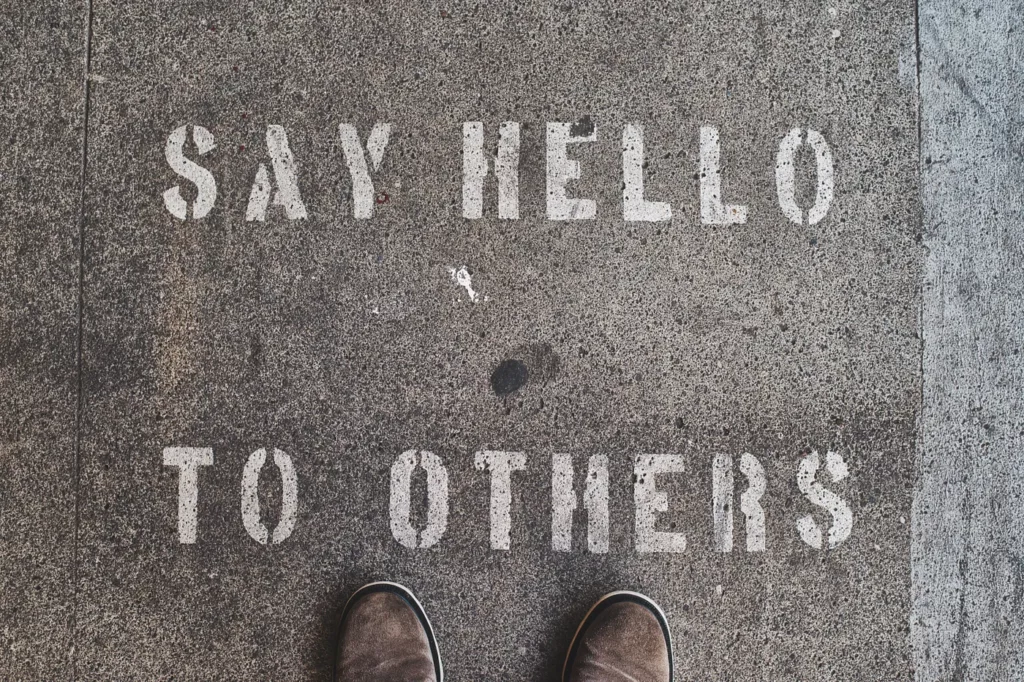 Why Diversity Matters — featuring Diversily
The purpose of the DisruptSW 2019 Index was to celebrate the Businesses, Services, Products and Organisations that have developed initiatives, offers or programmes that are disrupting the Diversity challenges we see within Tech teams based in the South West.
Here, we would like to feature those that share our view: Diversity and Inclusion — it matters. In this context, we caught up with Marissa Ellis, Founder & CEO at Diversily.
Diversily helps people drive positive change. Our work centres around our flagship visual discovery tool, The Change Canvas, which helps teams to be successful & is inspiring change missions all around the world. Through workshops, consultancy and events we are uniting people to open up conversations, clarify their vision and get results.
DisruptSW: Let's start with the need for Diversity and Inclusion, what's your take — why is it so important?
Marissa Ellis: Building inclusive workplaces, products and services is one of the most pressing challenges of our time. In the context of tech teams, Diversity and Inclusion is ultimately all about team success. Diversity will widen your overall capability as a team in terms of skills, knowledge, perspectives and experiences. Inclusion will enable you all to bring your best selves to work, to thrive together and achieve more.
Diversity and Inclusion brings huge benefits to businesses in terms of performance, competitive advantage, ability to innovate and, increasingly, being an employer of choice.
There is of course also the social justice angle. People's life outcomes are being determined by factors such as gender, sexuality, ethnicity, disability, parent's salary and other factors all outside of their personal control. The world is not fair. The systems are broken. We need to re-examine pretty much everything through an inclusive lens. Some injustices are so ingrained we don't even notice them, but the gender and ethnicity pay gaps are very real.
Just because it is important, doesn't mean it is easy. Creating a diverse workforce requires going against the status quo. It will take relentless, intentional action. It means trying harder to find diverse talent. It means challenging stereotypes and biases. It means having uncomfortable conversations. It means learning to think inclusively. It means not surrounding yourself with people just like you. It means stepping outside of your comfort zone.
Change is hard but momentum is growing. Forward-thinking organisations have moved on from the 'Why does it matter?' to the 'What are we going to do?' Many are using The Change Canvas to help them on this journey.
DisruptSW: Can you share a little bit more about what you do — how does Diversily help to enable a next gen of diverse Tech talent?
Marissa Ellis: We use The Change Canvas and our extensive experience to help drive change in areas such as diversity & inclusion, strategy & business development, digital transformation & inclusive innovation, team building & culture change and inclusive leadership & mentoring.
We are changing the way teams work together — building in an inclusive, curious, open-minded mindset that strives for continuous improvement. We are helping organisations imagine the future, building inclusive thinking and diverse talent into everything they do, rather than as a token side project. We are helping technical and non-technical teams adopt agile ways of working by putting The Change Canvas at the heart of how they operate.
We have done lots to raise awareness of the importance of diversity and inclusion and our free tools provide a structured framework to unite people to drive change. Please use and share our free resources to take positive action and raise awareness.
Take Positive Action:
The Change Canvas — A simple but powerful visual framework to help you drive forward positive change.
The Inclusive Experience Design Process — Free course and toolkit to help you systematically answer the question 'What could we do to make this more inclusive?'
Diversily Talking Boards — Prompts to help encourage and facilitate dialogue on important topics connected to diversity and inclusion e.g. benefits, differences, privilege, ice breakers etc.
Raise Awareness:
The Change Canvas Hall of Fame — A few of our favourite Change Canvases from inspiring events on the topic of diversity and inclusion. The Hall of Fame is helping to raise awareness and spread the incredible content from these thought leading events to inspire more people to be change makers.
The Diversity Map — A giant mind map exploring the complex topic of Diversity and Inclusion that is educating and connecting people.
DisruptSW: From a business perspective, what do you consider potential consequences of a lack of Diversity and Inclusion?
Marissa Ellis: From a business perspective is it about avoiding blind spots and getting the best from your talent. The consequences of those blind spots could have very serious business implications, like reputational damage or market or financial loss. The future of work is changing, and people are demanding more in terms of Diversity and Inclusion. If you only pay lip service to it, as an employer, you could get left behind.
There are also lots of examples of 'tech' gone wrong — such as the racist automated soap dispenser, that only works with white hands or the face recognition software that equated African Americans with gorillas. As our technology becomes more sophisticated, we are essentially encoding our biases into the AI that controls the systems that influence pretty much all aspects of our lives. We could all be subject to discrimination unwittingly — intentional systematic action is needed to help us avoid unintentional exclusion. Diversity of experience and opinion is crucial in building the future.
DisruptSW: What do you see as the main benefits of an inclusive workforce?
Marissa Ellis: Put simply, inclusion creates happier and more effective teams. Inclusive workforces attract and retain diverse talent. The more similar people are to each other the more likely they are to feel like they belong. Belonging creates phycological safety and a freedom to be authentic that enables people to thrive. However, it is our differences that enable us to achieve more together. Inclusion is about creating this same sense of belonging irrespective of difference.
Inclusive workforces bring great benefits not only to their organisations, but to individuals and the wider society. Diversily has created this 'Talking Board' which lists a number of benefits of diversity and inclusion.
Research shows that diverse teams outperform less diverse teams both in terms of financial performance but also their ability to innovate and meet customer needs. There is also a huge skills shortage of 1.8 million tech workers, just in the UK, forecast by 2025 by Hamilton Barnes. So, we need to widen the net in terms of the types of people we bring into the sector and make them all feel welcome.
Current research shows that women are twice as likely to leave the tech sector than men and they get paid less. Inclusion isn't just about gender — it is about making everyone feel like they belong irrespective of who they are, creating more opportunities and better outcomes for everyone.
Thanks so much for sharing!