A couple of years ago I had a surprising realisation. I realised that I am a role model. In fact, we are all role models. What we choose to do with that responsibility is entirely up to each of us. What I hadn't fully appreciated was that when you are a minority, as I am as a women in the tech industry, the individual responsibility is far greater. I realised that I had an important duty. Instead of trying desperately to fit in and not to stand out, actually the industry needs me to speak up, to inspire more people like me to consider a career in tech.
What follows are my responses to an interview that I agreed to do. The purpose was to share stories to encourage more young women to consider a career in tech. I am still getting used to the idea of sharing my story publicly. This is definitely a step outside of my comfort zone. But here it is.
I hope someone, somewhere will read this and think, yes, I also want a career in tech, it sounds like a great place to be.
Together we can diversify the industry making it a better place for everyone.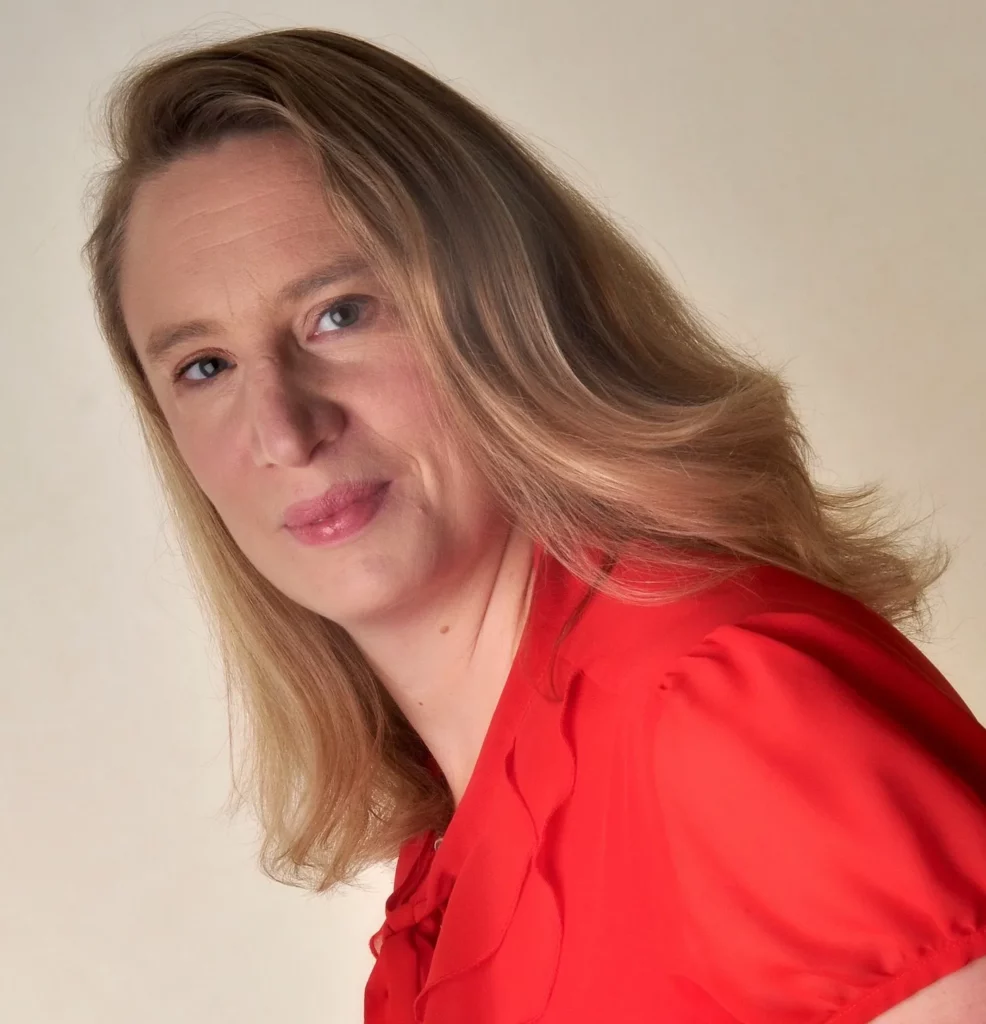 What is your name and title
Marissa Ellis. I am the Founder and CEO of www.diversily.com and a strategy and digital innovation consultant.
Can you give us a summary of your career to date with all of the twists and turns
I have been on an adventure in the tech industry for two decades. My very first role was business development for lastminute.com at the height of the .com boom. It was an incredible introduction to the power technology has to disrupt markets. I went on a world tour & when I returned my mum became very ill, so I put everything else on hold to look after her. Family always comes first! After she passed away, I missed the boat for the graduate programme route, so I ended up getting thrown in at the deep end as a Systems Integration Consultant for Reuters. I didn't have some of the softeners the 'graduates' had but I loved the experience & the challenge of the steep learning curve really motivated me. I went on to work for several software companies in services and product roles. My career accelerated very quickly & I was hungry to take on more and more. I gravitated toward the Head of Product role, which I loved and took on in a couple of different scale ups — Skinkers who were creating enterprise communication tech and S-Cool who were creating school tech. Then I was made redundant when I was 3 months pregnant with my first child. More on that later.
In 2009 I established my own digital innovation consulting practice where I have been helping companies with strategy, product and delivery ever since. In 2018 I founded Diversily, created The Change Canvas and have been on a mission to help others drive positive change ever since. I have worked for global blue-chip players such as Barclays, SWIFT, ING and many scale ups and start-ups. I do a lot of mentoring and advisory work and was also the COO and mentor in residence for a web incubator. My superpowers are in turning chaos into order, turning challenges into solutions and helping people work better together. I am looking forward to continuing my journey in tech and am excited about what the future holds.
Now that you are a founder of a tech business what have been the most exciting/best parts of your career?
My real passion is around using tech to help people to solve complex problems. What I have loved about the various roles I have had has been the variety — going from strategy to detail, going from solving a complex tech problem to inspiring a group of people to work together to make something happen. In the early days when I got my first job as a product manager, I led the design of a fraud detection system. It was a bit like the best cake I had ever baked. I had taken eggs (customer insights), flour (market research) butter (internal feedback) and sugar (my analysis) and whipped it up into something much greater than the constitute parts — a solution that could analyse transactional behaviour and detect financial crime. In more recent years as a consultant my greatest joy comes from making a meaningful difference to a person's life or a measurable impact on a business.
Through Diversily I created a visual framework called The Change Canvas to help teams and individuals drive meaningful positive change. A real highlight of my career has been observing the different ways my vision has been realised and the positive change it is supporting around the world. From helping individuals figure out what to do with their lives, transforming the way teams work and driving meaningful actions that will create more workplace diversity and inclusion. It is a great feeling to know you have created something bigger than yourself.
What have been the biggest challenges/obstacles
The biggest challenge for me personally was being made redundant when I was 3 months pregnant with my first child. My life was about to be turned upside down, I had no idea what was coming (well, I knew it was going to be a girl, but trust me I had no clue about much else) and now I didn't even have a job. That was when I set up my consulting practice. At the time I felt it was my only really viable option as I really couldn't see how I could compete in a competitive job market knowing I was about to take some time out. I was lucky enough to have built my network and reputation and I haven't looked back since. I have had to learn some hard lessons about the reality of being a working parent. My experience has opened my eyes to the challenges so many people face and was undoubtably part of my inspiration for starting Diversily.
On the job in the world of product or service delivery your days are filled with challenges. For example, not enough budget to do everything, having to prioritise, different stakeholders with very different views that need bringing together, inspiring people to do things when you are not their boss, bugs in the code, not enough data, too much data to analyse etc. Overcoming the challenges and finding that perfect path forward, for me is a part of the satisfaction of the job.
Would you have done anything differently if so what would that be?
I wish I would have realised that we need more diversity in tech sooner! I had a lightbulb moment at the end of 2017 when I realised that as a minority female in tech, I had a responsibility to be a role model to others that might follow in my footsteps. I knew I was a leader, a manager, a mentor but somehow I missed the memo about being a role model. I was too busy getting on with my own career to step back and think about the wider industry trends. I realised the industry was limiting itself by the sheer dominance of middle class, straight, white men. Tech is a growth market and we have a huge talent shortfall. So, we still need all of these wonderful men, but we also need to diversify our talent and our thinking. I set up my passion project www.diversily.com to do my bit to drive change. The way I think has been totally transformed and through Diversily and I am working to change mindsets across the industry and beyond.
When I look back, I wish I could have seen this massive blind spot sooner so I could have changed sooner. I have simply loved my career in tech and want to inspire a diverse mix of people to get involved. It is a win win as the industry needs diverse talent, but it is also such a wonderful place to work, contribute to meaningful projects and develop a huge range of skills that I would whole heartedly recommend it to anyone considering what to do with their lives.
Looking ahead to a world where we are digital by default what advice would you give to young women about embracing technology and why?
Tech will be part of your life whether you like it or not. You can choose to be just a consumer, or you can embrace the possibilities and chose to be a creator. Tech is a growth market with so much change, innovation and opportunity. It is a very exciting place to be and you really can have an incredible impact and transform people's lives with the work that you do. With tech touching all aspects of live and business there are so many options from traditional areas such as FinTech or HealthTech to newer spaces such as FemTech and FashionTech. There is also the freedom and choice that having tech skills can bring you. So many people these days work in tech in very flexible ways — building code while backpacking around the world or running digital marketing campaigns and then going to pick the kids up from school. If you have an idea or a passion, tech is simply a means to help you make it happen. Having tech skills opens doors for you and you really can use them to your advantage.
What skills/traits and attributes do you need to do what you have done?
Problem solving. Determination. Curiosity. Relationship building. Listening. Empathy. Resilience. Humility. Love of learning. Results and solutions focused. Get it done attitude. Collaborative. On a continuous quest to improve. See change and failure as an opportunity. Attention to detail. Integrity.
Do you need all of these things to be successful in a career in tech? Of course not. Sadly, there are all too many tech leaders out there that are missing a few of these!
If I boil it all down, the truth is that my success has come down to 1 thing and 1 thing only. That 1 thing is self-belief. Belief that I really am good at what I do. Belief that I can always continue to get better. Belief that it ok to be different. Belief that its ok to be me. Belief that I have what it takes to do an incredible job. I hold myself to account and I never stop pushing myself — because I genuinely believe I can do it and I am willing to put the work in to make it happen.
Did you plan this or ever see yourself in a career in tech when you were younger?
I definitely didn't plan my career path. Maths was my thing at school. I went on to do a Maths degree & got the highest results in my year at University. I knew with my analytical mind I wanted to solve problems for a living, but I had no real idea what this would look like in practice. My career has been a guided by a mix of a vision in terms of skills or goals I want to achieve next & unplanned opportunities that have come my way. I have always been and continue to be open minded about what the next thing will be. I am excited by the possibilities rather than afraid of the unknown. People will give you advice based on what worked for them — but your job is to take that and figure out what will work for you. The better you know yourself the better you'll be able to support yourself and do what is right for you. Self-learning is a lifelong mission, but I encourage everyone to embrace it.
How do we need to present tech to young women to get them to view it differently?
The outdated stereotype that tech is just for geeky men is so far from the truth. As technology plays an increasing important part in all of our lives no matter what your interests are there is a related tech role out there. FemTech. FashionTech. RegTech. FinTech. FoodTech and so the list goes on. Following your passions is definitely a great way to increase your chance of happiness and fulfilment at work. Tech is the enabler to something bigger, not a means to an end. It is also really important to realise that you don't have to be a techie to work in tech. Strategy, business development, marketing, services, people and product roles are all a huge part of the tech industry. Not everyone codes all day long and coding is a great job for anyone — irrespective of your gender.
One last critical piece of advice that either you have received or you would give to young women
Believe in yourself!