Let's make the world a more inclusive place, together.
We'll help you serve more people and get better results, with our workshops, toolkits and services. 
Trusted by innovative clients around the world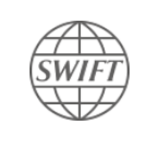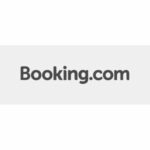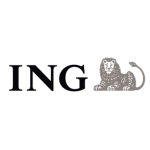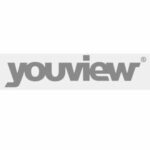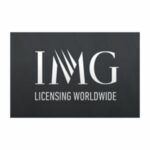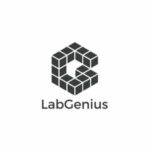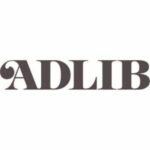 People impacted by our work
Organisations in our community
Inclusive leaders trained
Unleash healthy high peformance with intentional inclusion and diversity by design
Use our human-centred, purpose led, collaborative approach to develop your leaders, power up your teams and get results.
Increase impact & revenue. Decrease costs and risk.
The traditional model of business is broken
It is time to rethink what is important for business success
Develop purpose driven, human centred & collaborative teams with inclusive leaders who leverage diversity, foster inclusion and share success​.
Embed and scale inclusive best practice, systematically counter bias and engage diverse people to co-create better solutions.
Serve more people with a better, more equitable experience, gain market share and avoid reputational risk.
Unlock Collective Brilliance
Off the shelf or tailor made workshops to change mindsets and inspire inclusive action.
Strategy, culture and change consulting to help you embed inclusion & get better results. 
Frameworks and resources to guide you to drive the change you want to see. 
Articles, podcasts, interviews and event recordings packed with insights. 
Inclusive Leadership Programme
Inclusive Leaders have more impact. Develop your leaders into inclusion advocates who leverage diversity and empower their teams to unleash healthy, high performance and achieve breakthrough success, together.
"I can honestly say the Diversily Inclusive Leadership programme has been life changing"
Inclusive Culture Building
Involve everyone in opening up important conversations and co-creating solutions to make your organisation more diverse and inclusive. Run our high impact, culture building Inclusion Ideathon event at your organisation to drive real change. 
"Are you looking to kick start a reflection around diversity & inclusion and where your employees are in the driving seat? Then don't look any further... "
Inclusive Product Practices
"The Change Canvas and the Inclusive Experience Design toolkit are excellent tools to determine where you want to go in terms of Diversity and Inclusion."
Use our tried and tested Change Canvas methodology to align with your purpose, values and vision, and then connect strategy to action to accelerate progress.
"Diversily's approach is methodical, respectful and insightful."
Diversily have played a crucial role in our Diversity and Inclusion journey at SWIFT. They bring great value and thoughtfulness to our work on diversity and inclusion at SWIFT, especially in inclusive leadership training and engagement, inclusive culture building and focus group facilitation.
Erin Thornton
Diversity and Inclusion Lead - SWIFT
"I urge all leaders who want to understand the culture of their organisation, to better drive change to take a look at The Change Canvas. It lets your organisation reflect, celebrate the good and build a plan for the future. It is a much needed, very useful, hugely flexible tool for everyone!"
Kevin Johnson
Expert Lead, Innovation, ING
We chose to work with Diversily as Marissa is knowledgeable, charismatic and enthusiastic. Diversily were able to assess what we needed and put together a tailored training package on inclusive meetings for the department, which close to 100 people attended. The feedback received from staff was excellent and the ideas were easy to implement.
Saida Bello
Head of Diversity and Inclusion - Government Actuary Department
"In the past we, as a group, used to have a ton of great ideas but no structure or clear way to tackle these ideas. The Change Canvas has supported us tremendously in focusing our thinking and prioritising our ideas to ensure that change actually happens!"
Nils Welham
Senior Financial Crime Business Consultant, SWIFT
The Change Canvas has transformed the way we work. We have been using it for a couple of years & wouldn't go back to life without it!
Richard Hillman
Head of Compliance Services, SWIFT
"I love The Change Canvas! It is an invaluable resource that helps collaboration and sharing of information. Using it at our event enabled us to capture the key points, gave focus to the summary at the end and allowed us to the share the content after the event in a visually engaging way."
Sharon Woma
Inclusion Coordinator, NHS - Bristol, North Somerset and South Gloucestershire CCG
"Wowza! In terms of mega-high turnout and open engagement, the Diversily Inclusion Ideathon was truly inspiring. Creative juices flowed as we shared our views, asked questions and spoke up on areas we are ready to collectively action to co-create solutions that will increase our Diversity & Inclusion environment. I would wholeheartedly recommend it to other organisations that are ready to take positive action."
Teresa Nolan
Head of UKI Business Development, SWIFT
"The Change Canvas is a great tool for getting teams to focus on their vision, and the actions and steps they need to take to get there."
Laura Stebbing
CEO accelerateHER
"We used The Change Canvas to bring together leading voices from the Virtual Reality industry to create our vision for Women in VR. I'd recommend other organisations committed to increasing diversity, inclusion and equality use it to open up conversations, set goals and unite people to take action."
Catherine Allen
Founder & CEO, Limina Immersive
"The Change Canvas is the best tool I've seen for helping you figure out your vision for diversity and inclusion in your business."
Gareth Williams
CEO, Yellow Dog
"The Change Canvas really helped our departmental Diversity and Inclusion group get off the ground. It enabled us to take disparate ideas, visions and goals and translate them into tangible steps that we could take to improve D&I in our department. We still have a long way to go but the Change Canvas is helping us to stay on track to achieve our goals."
Rachel Blainey
Content and Partnerships Manager, Oxford University Press
"We've found The Change Canvas to be a brilliant tool for people to break down their thinking and quickly come to a point of how they can drive change. It's a great way to engage people in an open discussion that feels positive and transformative"
Ben Shorrock
Managing Director, TechSPARK
The Change Canvas and handbook can be useful for so many different levels of change, from personal career development plans to large-scale organisational improvement. The simplicity of the framework makes change achievable, and the handbook brings it to life.
Aimee Skinner
Innovation Manager, Future Space
Drive inclusive change with The Diversily Toolkit
We support progressive and innovative organisations embed inclusion into people, practice and products.
Are you struggling with
creating diversity?
creating inclusion?
leadership mindset?
team alignment?
inclusive behaviour?
fostering belonging?
creating equity?
team empowerment?
team performance?
strategic vision?
finding purpose?
shared values?
product strategy?
If you want to put people first and are ready to have the courageous conversations needed to drive positive, inclusive change, we'd love to talk to you about how we can help.